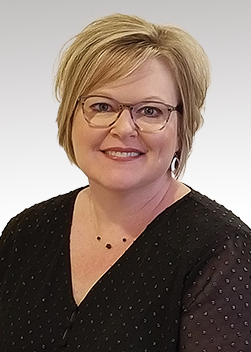 Melissa Fleck
Senior Account Manager | Personal Lines
HOW DID YOU END UP IN THE INSURANCE INDUSTRY:
Completely by chance! After working in a quality assurance lab I found myself unemployed due to the lab closure. I saw an ad for a local independent agency looking for an Account Manager so I applied, and 21 years later I'm still working in personal lines!
WHO HAS BEEN THE BIGGEST INFLUENCE ON YOUR CARRER:
The first agency owner that I worked for, Mark Knepfel, has been the biggest influence on my career. He was a great mentor and taught me that it's important to educate the client on what is available, explain why they need it, and then let them decide what coverage is important to them to purchase.
THE BEST PART OF BEING AN INSURANCE PROFESSIONAL:
The relationships I develop with the clients is the best part of this industry. Insurance is interesting because you see your clients through all different phases in their lives….good times (marriages, births, purchasing their first home, retirement) and bad times (auto accidents, home claims, death of a loved one). I love being able to celebrate with them in the good times and help make the not so good times a little easier for them.
MOST OVERLOOKED INSURANCE COVERAGE:
Vehicle replacement coverage – who doesn't love getting a new vehicle!
COMMUNITY GROUPS OR CHARITIES YOU'RE INVOVLED IN:
I am a General Leader for Johnsonville Hustler's 4-H Club. I am also very involved with my church and have held several positions – Sunday School Teacher, Pastor/Parish Relationship Committee, Directory Committee.