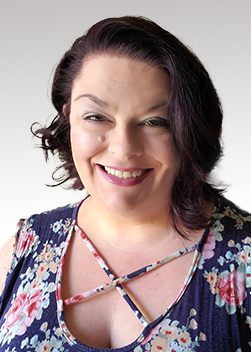 Nicki Cione
Licensing Specialist
WHO HAS BEEN THE BIGGEST INFLUENCE ON YOUR CARRER:
My parents, as they have always been very hardworking and taught their children that anything worth achieving takes hard work.
THE BEST PART OF BEING AN INSURANCE PROFESSIONAL:
I enjoy learning and being knowledgeable in the licensing area of insurance, and I also enjoy administrative work.
WHAT DOES EXCEPTIONAL CUSTOMER SERVICE LOOK LIKE TO YOU:
Being able to relate to the customer and keep an understanding that people are going through their own lives so you have to be kind and sympathetic.

DO YOU HAVE A SPEICAL APPROACH TO INSURANCE:
I work on the licensing side of things, so I take a very organized approach. Licensing and everything it entails are a very necessary part to insurance and must be handled thoroughly and professionally.
FAVORITE QUOTE:
"Art washes away from the soul the dust of everyday life." – Pablo Picasso