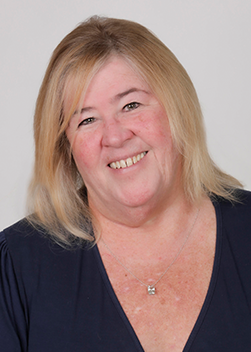 Sue Tuma
Office Systems Trainer
WHAT'S THE BEST PART OF BEING AN INSURANCE PROFESSIONAL?
Is working with clients and my fellow co workers. No matter who it is I enjoy helping and teaching people new things. Being able to learn from others and teach others is always the best part of my job.
WHO HAS BEEN THE BIGGEST INFLUENCE ON YOUR CAREER, AND WHY?
The Mangolds have been a wonderful influence in my career. I will be forever grateful to them for the ability to allow me to achieve the success that I have. Being a single mom,  raising 2 children and working full time was a challenge but they were always encouraging. I was always up for a new challenge and no matter what challenge they threw at me I was always up for it.
WHAT DOES EXCEPTIONAL CUSTOMER SERVICE LOOK LIKE TO YOU?
Being able to communicate with clients as you would want to be communicated with. Getting back to them or getting them the information they need in a timely manner and if I am waiting on something let them know I will get back to them as I have an answer for them. Everyone lives in a fast food world we have to deliver that kind of attitude as well. Without compromising exceptional service
NICHES OR TYPES OF INSURANCE YOU FOCUS ON AND THE YEAR(S):
I have worked Personal, Commercial and Agriculture. Commercial Insurance has been my main focus the last 14 years. Along with IT and Staff training with our new systems. In January of this year I was promoted to Staff Systems Trainer to assist our current Trainer and am happy to say that I am pleased with this new opportunity. I believe this is what I am meant to do.
FAVORITE BOARD/ CARD GAME:
Cribbage/Euchre