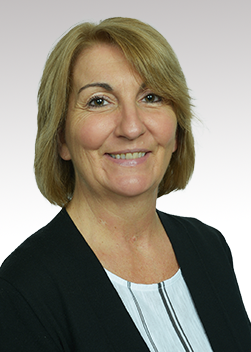 Amy Stehr
Senior Account Manager | Benefits
HOW DID YOU END UP IN THE INSURANCE INDUSTRY:
I started my Insurance career on the carrier side by chance really, a little over 20 years ago. Since then, I've enjoy working on the agency side of the business for the past 8 years. 
WHAT DOES EXCEPTIONAL CUSTOMER SERVICE LOOK LIKE TO YOU:
The ability to understand the issue and empathize with the client or members situation is most essential to me. 
MOST OVERLOOKED INSURANCE COVERAGE:
Voluntary Worksite Benefits (CI & Accident) – I believe it is overlooked because one does not realize how beneficial it is to have until it's needed and the coverage wasn't offered; or it was offered but not elected. 
NICHES OR TYPES OF INSURANCE YOU LIKE TO FOCUS ON:
I like to encourage Wellness incentives, as well as the Value Adds that are tied into existing coverages such as many Medical, Life Insurance, CI & Accident policies. Many people do not realize they have these additional resources included in their coverage.