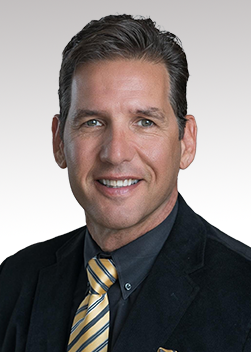 Daniel Hickey
Agent & Vice President
WHO HAS BEEN THE BIGGEST INFLUENCE ON YOUR CAREER:
My wife who said "go for it!" many years ago.
THE BEST PART OF BEING AN INSURANCE PROFESSIONAL:
I enjoy the professional space insurance agents have in the lives of our customers. We are literally the second most important professional in your life, after your doctor. Doctors protect your life and health – we protect everything else.
WHAT RISK MANAGEMENT MEANS TO ME:
It's not a homeowners' job to know what all of their risks are, same for a business owner. You have houses to maintain and businesses to run. It's my job to identify the hidden risks and to protect you with the proper coverage so you don't have an unpleasant surprise when you make a claim.
UNIQUE PROFESSIONAL FACT:
My brother is a professional pitching coach – Astros, Rays, Cubs, Dodgers, and currently the Nationals. He's been to the world series twice and coached greats like Roger Clemens, Andy Pettit, David Price, John Lester, Stephen Strasburg, Yu Darvish, Max Scherzer, etc.
COMMUNITY GROUPS YOU'RE INVOLVED IN: 
Home of the Sparrow of McHenry County (IL) – Perennial volunteer and donor
Norther Kane County Chamber of Commerce – Former Board Member
Crystal Lake Chamber of Commerce
Algonquin Lake in the Hills Chamber of Commerce