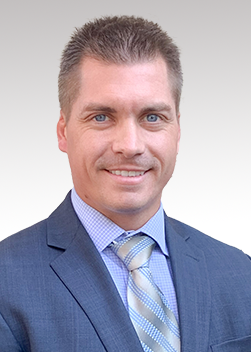 Eric Tschurwald
Vice President
Eric Tschurwald brings a strong background in safety and regulatory compliance to Robertson Ryan & Associates, with five years of experience working for J. J. Keller & Associates, Inc., the nation's leader in DOT, OSHA, EPA and HR safety and compliance issues. Eric has worked alongside the nation's industry experts and leading safety professionals.
Over Eric's career, he has supported Fortune 1000 companies, federal and state governmental agencies, as well as Owner Operators, with the challenge of navigating and complying with complex regulatory environments in which businesses and organizations must operate. Eric can provide insight into how large and small businesses and organizations have taken a proactive approach relating to managing safety and compliance, reducing risk, strengthening safety cultures and improving the bottom line.
Eric focuses on the transportation industry, assisting trucking firms of all sizes with ever changing regulations and increased enforcement. In addition to the transportation industry, Eric has the experience and capability to work with manufacturers, contractors and other occupations, as well.
Safety, compliance, risk management and insurance are all essential elements for ensuring success, growth and longevity of any business or organization. Insight, support and guidance through the everyday challenges can make the difference in the competitive world of business. Eric looks forward to growing with his clients and becoming a valued member of their safety and compliance team.