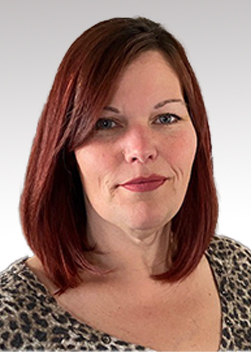 Erin Lee
Senior Account Manager | Commercial Lines
HOW DID YOU END UP IN THE INSURANCE INDUSTRY:
I started my career in Las Vegas for a California based Managing General Agent (MGA) as an Assistant Underwriter and eventually an Underwriter for classes of business including, contractors, apartments, hotel/motels, restaurants, dinner houses and gas stations.
For a brief period, I tried my hand at Personal Lines at State Farm in Wisconsin. I realized pretty quickly I preferred Commercial Lines and focused on building the agents book of commercial accounts which resulted in a 200% growth within the office.
Ultimately I moved back to Commercial Lines by joining R&R Insurance. In this role, I worked in their Large Accounts Construction division where I enjoyed working with multiple producers who handled contractors (both GC and trade) and manufacturers. I spent a heavy amount of time strengthening my knowledge of policy language in conjunction with contractual obligations.  
In 2020, I joined Robertson Ryan & Associates as a Commercial Lines Account Manager and plan to pursue my Construction Risk and Insurance Specialist (CRIS) designation as it will help me best service my clients. 
THE BEST PART OF BEING AN INSURANCE PROFESSIONAL:
The best part of being an insurance professional is seeing my customers be successful and knowing I provided enough education about their insurance policy to ensure we have their business, assets and their family insured to the best of our ability.
MOST OVERLOOKED INSURANCE COVERAGE:
Cyber Coverage is the most overlooked by insureds right now. I find that most customers do not see a value or a need for it as they don't think it will ever happen to them; however, with the rapid expansion into the digital age it's important to have. 
WHAT DOES EXCEPTIONAL CUSTOMER SERVICE LOOK LIKE:
To me, exceptional customer service starts with building a relationship with my clients. I want my customers to feel like they can rely on me and more importantly trust me. This all starts with having a deeper than surface level connection with them.
FAVORITE TRAVEL DESTINATION:
Australia – I lived there for about 2 years.