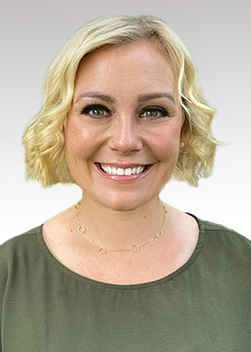 Jill Zauner
Agent & Vice President
HOW DID YOU END UP IN THE INSURANCE INDUSTRY:
Insurance is a great industry, it's also a pretty invisible industry. I, like most people didn't give it any thought until I needed coverage. So, like many people I know, I fell backward into it when the Marine Corps stationed my husband in the Cincinnati area and I applied for a job at the Cincinnati Insurance Company.
THE BEST PART OF BEING AN INSURANCE PROFESSIONAL:
Insurance does two important things: it protects the assets you've worked so hard to have (like your house) and it gives you the ability to take a risk (like starting a business). But, insurance can be complicated and difficult to navigate, that's where I come in! I love being able to be a small part of helping people realize their dreams.
WHAT DOES EXCEPTIONAL CUSTOMER SERVICE LOOK LIKE TO YOU:
Exceptional customer service is more than just being responsive. I understand that insurance isn't your whole life! I want to meet you where you are. If you want to comb through your policy over a cup of coffee, I'm here for that. If you would rather have a 20 minute phone call, or simply correspond over email we can do that too. If Saturday morning is the only time that works, I completely understand. I want to make the process of getting you properly covered as easy for you as possible.
MOST OVERLOOKED INSURANCE COVERAGE AND WHY:
Umbrella! Umbrellas are the best deal in insurance, and everyone should have one. An additional million dollars in liability limits over your home and auto policies is a layer of asset protection that should be seriously considered.
UNIQUE PROFESSIONAL FACT:
I spent almost a decade in the insurance industry before becoming an agent. I began my career as a commercial lines underwriter, which gives me a uniquely deep understanding of insurance products. I then transitioned to the Excess & Surplus Lines side of the industry. E&S is where unique and difficult risks are insured, which means that I have a deep understanding of the full breath of insurance products that exist, so even if you (or your business) aren't cookie cutter, I know I can help you get the coverage you need.
A CHARITY I CARE DEEPLY ABOUT:
The Navy Marine Corps Relief Society holds a special place in my heart. They give interest-free loans and grants to Active Duty Marines and Sailors experiencing unexpected financial hardship like a car repair, unpaid utility bill or a flight home for a family emergency. I was lucky enough to volunteer with NMCRS at both Marine Corps Base Hawaii and Marine Corps Air Station Yuma, AZ.