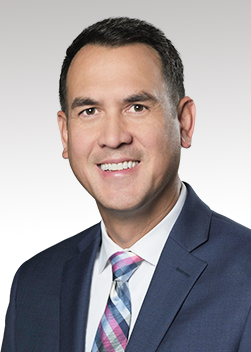 Jon Krawczyk
Agent & Vice President
Jon began his insurance career in 2002 after graduating from the University of Wisconsin Oshkosh with a bachelor's degree in Business Administration.  He spent over 15 years working for the world's largest insurance broker, Marsh & McLennan, as a Senior Employee Benefits Consultant. Before joining Robertson Ryan & Associates in September 2018 as an Agent Owner and Vice President in the Employee Benefits division, Jon worked for Anthem Blue Cross as a Sales & Retention Executive gaining invaluable insight into how medical carriers operate and underwrite risk.
As an Agent, Jon devotes his time to strategically advising clients on effectively managing their employee benefits programs to keep costs down, all while maximizing employee satisfaction. Vital to his role is negotiating directly with carriers and vendors and functioning as a liaison between carriers and clients. He also invests time into learning new industry concepts and regulatory compliance legislation as it pertains to employee benefits and compensation.
Jon defines success when clients see him as a strategic partner and value the guidance he provides when it comes to managing their employee benefits program. With health care reform ever-changing, his role is more critical than ever in helping employers weigh their options and the impact on their business objectives. What makes him distinct is his straightforward and honest approach, simplifying complex insurance concepts which help his clients feel at ease.
Outside of work, Jon enjoys spending quality time with his friends and family: wife Jenny, and two children, Lana and Max. His hobbies include traveling, motorcycling, fishing, and attending Wisconsin sporting events.