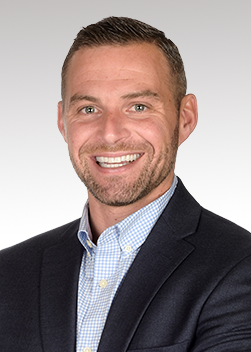 Josh Daugherty
Agent & Vice President
DESIGNATIONS:
Commercial Lines Coverage Specialist (CLCS)
HOW DID YOU END UP IN THE INSURANCE INDUSTRY:
I fell backwards into it. I was in the Banking/ Financial Services industry and looking for something more steady that I could make my own. I was approached about the opportunity to become an agent and saw the potential to make a meaningful difference for my clients' businesses.
WHO HAS BEEN THE BIGGEST INFLUENCE ON YOU CARRER AND WHY:
My father. He started a small business 25+ years ago and built it into a staple in the local community expanding the business considerably over that time. Watching my parents start with nothing and build something off hard work and dedication it one of the most valuable life lessons I have witnessed.
THE BEST PART OF BEING AN INSURANCE PROFESSIONAL:
Building long term and strategic relationships with my clients. It is easy to treat insurance as a commodity, I strive to assist my clients in identifying their exposures and design a tailored insurance program that also protects their bottom line.
UNIQUE PERSONAL FACT:
I played Division I Ice Hockey throughout College and am an avid golfer. Most of all, I enjoy spending time with my wife and three kids.