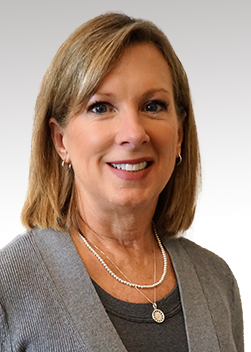 Julie Pelischek
Account Manager | Commercial Lines
DESIGNATION:
Certified Insurance Service Representative (CISR)
HOW DID YOU END UP IN THE INSURANCE INDUSTRY: 
I was working for the US post office in the small town or Pipestone, MN. I had a regular customer that came in and one day they called me and asked if I'd like to come and work for them. Knowing the post office would not be my last job because I didn't enjoy it at all, I took them up on their offer. The owner taught me so much of what I know today. At that time, I did personal and commercial insurance with a lot of focus on Farm policies.
WHO HAS BEEN THE BIGGEST INFLUENCE ON YOUR CAREER: 
My first boss was a great teacher and mentor because I knew nothing about insurance at the time. Since 2008 Dave Burkart has been a huge part of my continued knowledge and influence in commercial insurance. He has a broad knowledge of insurance and knows this industry inside and out. He is the reason I am still in this industry.
WHAT DOES EXCEPTIONAL CUSTOMER SERVICE LOOK LIKE TO YOU: 
Being patient and listening to customers' needs, showing them you care about their business and responding in a timely manner. Offering advise/suggestions for coverages they may not be aware they need.
UNIQUE PERSONAL FACT: 
I've been to 22 countries but my daughter has me beat; she's been to 51!