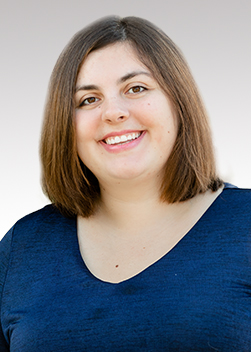 MK Acheson
Agent & Vice President
MK (Mary Kate) grew up in Wisconsin, with a wonderful family and absolutely no desire to go into the insurance industry. Her mom, Kim, had been selling insurance since before MK was born, and they always joked that no one grows up dreaming about going into the insurance industry. That was certainly true for her.
MK went to college at Drake University in Des Moines and graduated with an English degree. An unplanned chat with a staff member at Drake led to her getting a paid internship at an insurance company in West Des Moines. She had no intention of staying there but believed it would be a good thing to do while searching for other jobs. After just a couple weeks she was offered a full time job…in the underwriting department at the company she was interning for.  She accepted, loved it and that was the beginning of her journey into insurance.
In 2017 MK decided that she wanted to move back to Wisconsin to be closer to her family, and accepted a commercial underwriting position with a Wisconsin based company. That position was incredibly hands-on, and taught her a lot of valuable skills. She got to spend time talking to agents, clients and visiting clients at their locations and it was through those interactions that she realized that while she loved the process of underwriting, she wanted a job that let her say "yes" instead of "no."
At that point, she accepted the inevitable – it was time to continue the family tradition. She took the plunge and started working on the sales side with her mother, and hasn't looked back! She loves learning more about the world through her clients' lives, and being able to offer guidance and confidence to them in the form of risk management.
MK has been with her boyfriend, Kiefer, since 2017 and together they have 2 cats, Allegro and Adagio. She enjoys snowboarding, fly fishing, golf, cooking, baking, reading, music and all water activities.