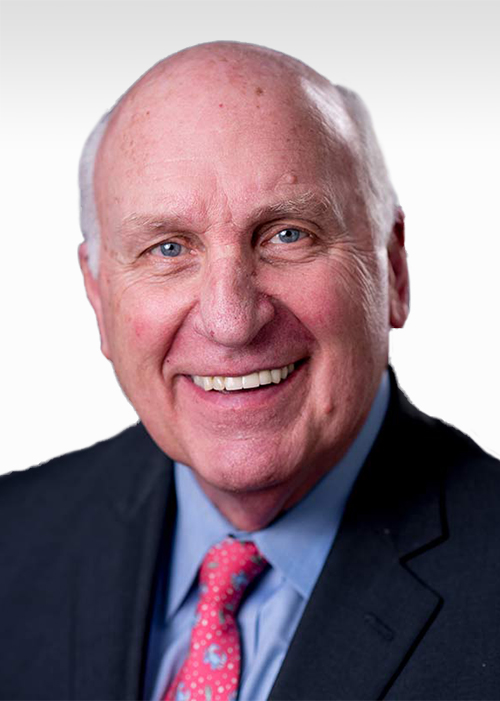 Robert Mielke
Agent & Vice President
Bob is a self-motivated individual who has always strived to do his best. Bob earned a degree in Chemical Engineering from the University of Michigan. He received a scholarship to play football at U of M where he started as a defensive right guard as a sophomore and played in the Rose Bowl.
In the early years of his career, he spent with Union Carbide in the Carbon Products division located in both Cleveland, OH and Buffalo, NY as a Project Engineer.
After returning to the Chicagoland area, anxious to fulfill his entrepreneurial and self-motivated spirit, he and a friend took a giant leap of faith and began an insurance agency from scratch. This allowed him to build and manage the business making decisions and developing strategy for growth and profitability.  The agency grew too become a well-respected middle market agency, but recognizing changing times, Bob realized the need to combine his business with a larger agency to continue to serve and grow his client base. In 1992, Bob became a Partner and Principle at T J Adams & Associates in Oak Brook. HRH acquired T J Adams in 2004 and then in 2008 Willis acquired HRH in a stock deal. On January 1st 2015, Bob fought his way out of Willis to join DSP Insurance Services where he was active in the management.  In 2020, large agencies were consolidating by buying smaller agency competitors, once again, Bob identified the need to compete and upgrade services by combining his team's business operations with Robertson Ryan & Associates. As an owner, at Robertson Ryan, Bob's team can tailor specific services to meet and exceed their client's needs.
With over 40 years of experience, Bob's background includes providing clients and prospective clients with strategic risk management planning, risk transfer program feasibility reviews, risk financing options, cost analysis strategies, third-party administrator reviews, coverage terms and condition analysis, allocation and benchmark reviews and collateral calculations. Bob has extensive experience with many classes of business, including but not limited to nonprofit, construction, restaurant, hospitality, transportation, distribution, manufacturing and healthcare.
Currently, he is responsible for working directly with risk management and middle market clients alike. Specifically, Bob is responsible for developing and recommending risk management solutions, optimizing risk transfer mechanisms, collateral reviews and layered program structures. He advises numerous clients in captives, self-insurance, and high deductible and retro programs. He has received numerous certifications and accolades in both the construction and insurance industries.
On a personal note, Bob and his wife's passion is rescuing abused and abandoned barnyard animals.  They are currently caring for around 80 animals in their possession.