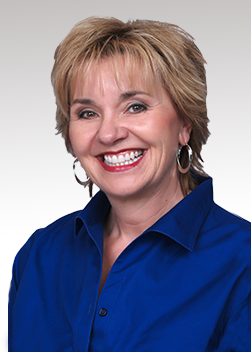 Kim Acheson
Vice President
Kim graduated with a marketing degree before launching her career in insurance. Starting out at Liberty Mutual, she eventually found her home at Sentry Insurance where she became an integral part of the sales/management team and a highly valued mentor within the company. When Sentry restructured its strategy for selling personal lines policies in 2012, they made an unprecedented decision to sell Kim her personal lines book, acknowledging the strong relationships she built while at Sentry with both management and clients. Shortly after, Kim joined Robertson Ryan, expanding her insurance solutions and services offered to her ever-growing client base, which includes commercial and personal insurance products, and one of her favorite offers, life and disability.
Kim's family has always been first and foremost to her. In 2021, her daughter, MK Acheson became her business partner following several years as a Commercial Lines Underwriter. Her son currently has his own music production company where he writes and performs his own music, while living in Australia.
Kim continually looks for ways to share her knowledge and life lessons with her kids and her clients. Kim currently serves as a judge at the state level collegiate DECA competitions and for the writing competition at the AIP Book Festival. Kim is a strong believer in continuing her education as well and received her Certified Insurance Counselor (CIC) designation.
A daily gym enthusiast, Kim also prides herself in her fly fishing skills, catching the 5th largest fish in 2005 at Henry's Fork in Idaho! Kim is also an avid golfer and manages a women's golf league.  She loves to travel to far off destinations, exploring cities and countries across the globe and admits that the ocean "feeds her soul". She is an accomplished author in an anthology, and is currently working on future publications.