Global 100 Award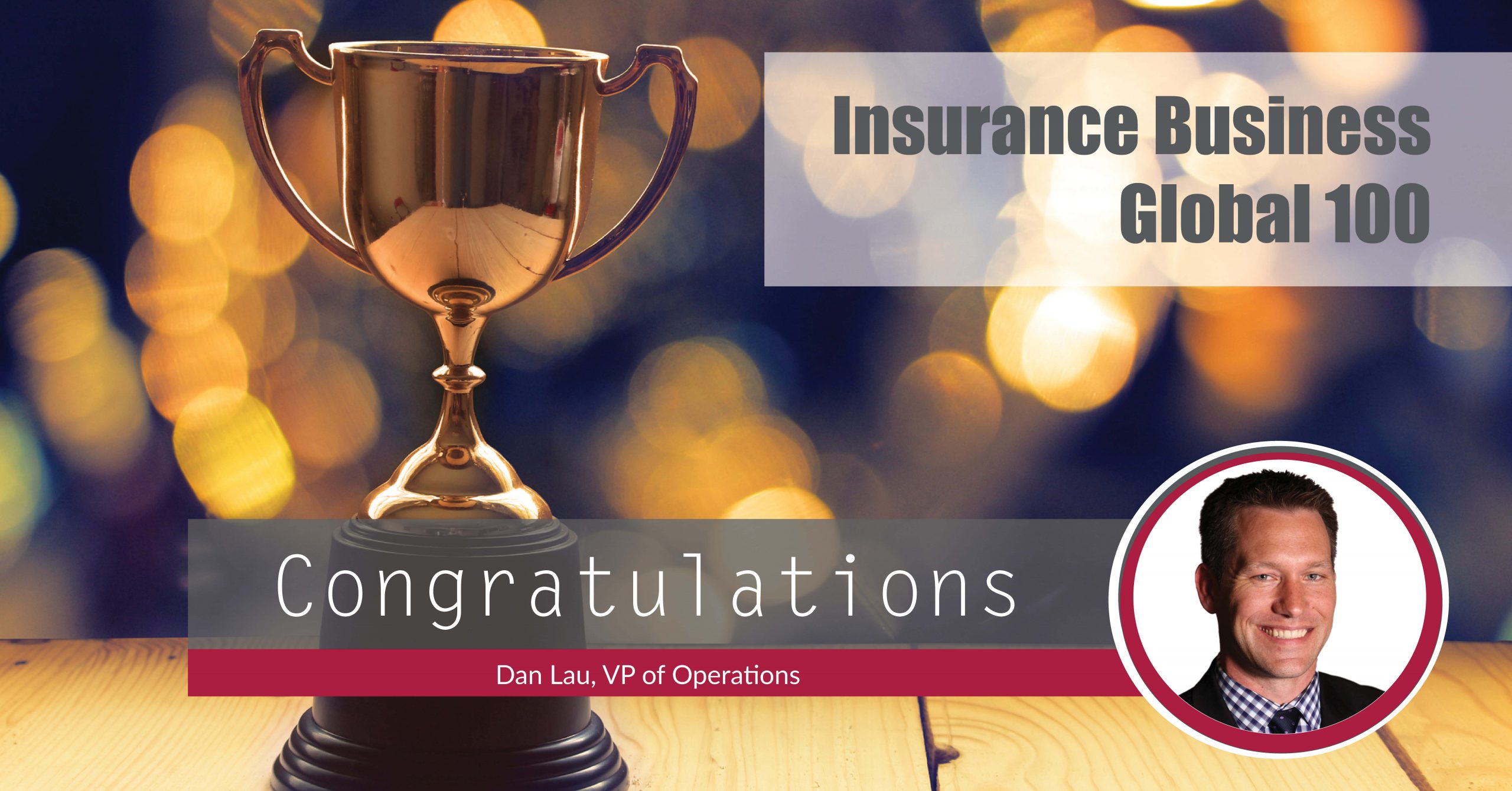 The second annual Insurance Business Global 100 has been released. Insurance Business is placing a spotlight on outstanding industry professionals who are making a positive difference and helping drive change across the insurance industry.
This Global 100 list features outstanding industry professionals from all of Insurance Business's markets who are making waves in the industry, whether by driving growth and innovation within their own company or by championing issues that benefit the sector.
Robertson Ryan & Associates is proud to share Dan Lau, VP of Operations, has made the Global 100 list. "Dan's achievements at RRA are far reaching. To be an agency of the future we recognize that we need leading talent focusing on key business goals including: Revenue Drivers, Technology, Operational Excellence and Being a Great Place to Work," shared Allan Degner, VP of Marketing at Robertson Ryan.
"Dan's leadership approach revolves around these core objectives and can be linked to activities driving our agency forward. We are building upon a company culture that is strong and is committed to a pattern of growth that is supported by a unified and talented team. We are placing great focus on recruiting and developing the next generation of insurance leaders to continue driving our firm forward and further ahead in Top 100 US Insurance Agency rankings. Most of all, we want to be the company of choice for our team, carrier partners and insureds. Dan adds significant value to our executive leadership team, which is driving RRA into the future. We couldn't be more proud of Dan's achievement of being recognized as a Global 100 in the insurance industry," added Degner.