RRA Finalist for "Best of Milwaukee 2017"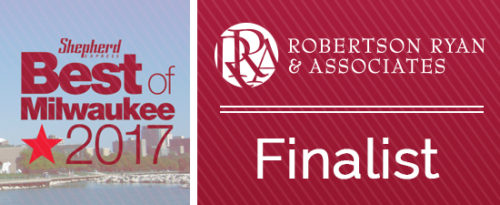 Robertson Ryan & Associates is a finalist for this year's "Best of Milwaukee" held by Shepherd Express. We are truly honored to be recognized as one of the best at what we do.
Voting for "Best Insurance Agency" is officially underway. It's quick and easy to cast your vote! All you need to provide is your name and email address. Voting lasts until November 30th.
Follow this link to vote – https://shepherdexpress.com/bom17#/gallery/79578194/
Please share your vote on Facebook, Twitter or any other social media outlets. There are sharing options both above and below the Vote button.
Let's make Robertson Ryan & Associates known as the Best of Milwaukee!