RRA Welcomes Wallrich Agency in Shawano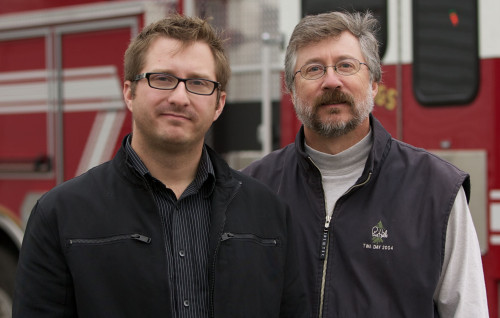 Joining Robertson Ryan & Associates as of March 1, 2016 is Wallrich Agency located at 300 E Green Bay Street, Shawano, WI. Wallrich has an established reputation as a family agency and has been providing Shawano area residents with personal, farm, health and commercial insurance for over 80 years.
The owners joining Robertson Ryan from Wallrich include Cap Wallrich and Aaron Wallrich. Both will assume the role of Vice President within Robertson Ryan and will remain a Shawano hometown agency and continue to be staffed with their dedicated service team. This is Robertson Ryan's 9th Wisconsin location.
Cap Wallrich specializes in small and medium sized business insurance. He has over 30 years' experience in insurance and has built specialty plans for contractors and equine (horse/farm) operations.
Aaron Wallrich specializes in personal lines insurance and service improvements at the agency. He has 15 years' experience and is passionate about technology and the insurance industry.
Tony Von Rueden, Robertson Ryan & Associates' Board President said "Robertson Ryan is pleased to welcome Cap, Aaron and the entire Wallrich team. Their family values and client focused service philosophies closely align with that of Robertson Ryan. They will continue to bring industry expertise and insurance solutions to existing and new clients in Shawano, Gresham, Bonduel, Keshena and beyond."
To learn more about Wallrich, click here.