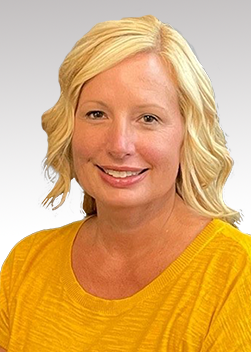 Amy Reilly
Benefits Manager
DO YOU HAVE A SPECIAL APPROACH TO INSURANCE?
Simplifying the complicated and frequently changing world of health insurance.
MOST OVERLOOKED INSURANCE COVERAGE AND WHY?
Critical Illness & Accident because for many age brackets with the wellness benefit your premiums are covered and with a high deductible health plan they can help cover out of pocket costs.
FAVORITE HOLIDAY:
Halloween because I love the creativity of costumes.
BUCKET LIST ITEM:
A trip to Hawaii
FAVORITE TRAVEL DESTINATION:
Disney World