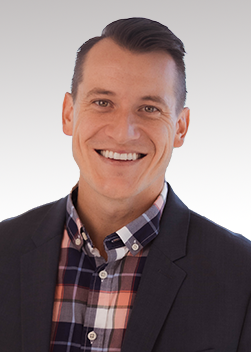 Anthony Colaizzi
Agent & Vice President
Anthony graduated from Marquette University in 2011 with a Bachelor's Degree in Criminology and Law Studies. He started his career in the hospitality industry in 2011, working at the property level. He transitioned shortly after into the corporate side of the industry, representing an international hotel supply company. Partnering with hotel management companies throughout the U.S, Anthony's primary duties involved managing brand mandated programs for: Hilton, Marriot, IHG, Choice and Best Western, to ensure franchise compliancy.
While hotels and restaurants faced a major inflection point in 2020, Anthony was afforded the opportunity to have a greater impact on the industry he loves, using insurance, compliance and risk management as the platform.
While attending Marquette University Anthony was a key component to the Men's Soccer Team in 2007-2011 and had a short professional career after. Anthony currently resides in Knoxville, TN with his wife and their four children.
Achievements
2021 Leadership Council Award – Federated Insurance for Total Job Performance, Exceptional Service to Clients and Outstanding Achievements
2019 President's Top 10 Award Winner – American Hotel Register Co. for outstanding Results, Commitment & Leadership