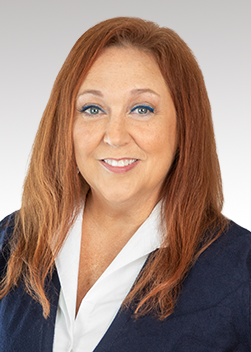 Erin Wells
Account Executive | Personal Lines
DESIGNATIONS:
Certified Insurance Counselor (CIC)
Certified Insurance Service Representative (CISR)
THE BEST PART OF BEING AN INSURANCE PROFESSIONAL:
Educating clients so they can understand insurance better and make informed decisions about their insurance needs.
DO YOU HAVE A SPECIAL APPROACH TO INSURANCE:
I have always worked with agencies that provided a holistic approach to the client. Explaining the need to look at all the pieces of the client's insurance needs so they fit together without gaps or missing out on additional options. Also, getting to know the client's life and needs to make sure they're properly insured.
MOST OVERLOOKED INSURANCE COVERAGE:
Umbrella – Average household does not think about it or even know about umbrella coverage, so they don't ask for a quote. It is up to us as agents to offer coverage. At least educate client to see if they have a need.
OCCUPATION IN ANOTHER LIFE: 
Cinematographer or Investigative Journalist