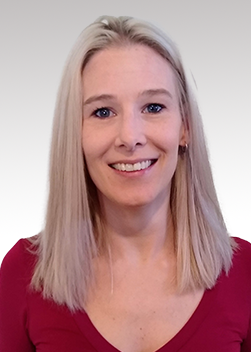 Jami-Lyn Kraft
Account Manager | Personal Lines
HOW DID YOU END UP IN THE INSURANCE INDUSTRY:
I was a young mother determined to have a career and the ability to raise my children. I started with data entry in a small Life/Health Brokerage office in New Hampshire. I pursued a new insurance interest with Personal Lines and was licensed as a producer for 5 years. I then switched gears and moved my role to Personal Lines Account Manager to keep the relationship building with my clients and have a steady work/life balance.
WHAT DOES EXCEPTIONAL CUSTOMER SERVICE LOOK LIKE TO YOU:
Always going the extra mile with every interaction. Making sure the client fully understands and feels confident that their question, concern or request is answered appropriately and timely.
DO YOU HAVE A SPEICAL APPROACH TO INSURANCE:
I personally approach insurance with an empathetic mind. I always try to put myself in the client's position, especially when it comes to sensitive matters of claims or rate increases.
ONE ITEM FROM YOUR BUCKET LIST:
Travel to Ireland and connect with Old Family.