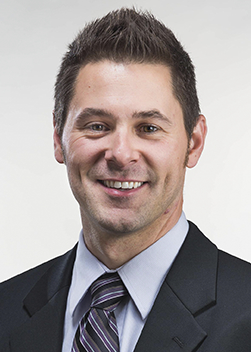 Jeremy Kane
Agent & Vice President
Originally from Sheboygan, WI, Jeremy attended UW-Madison where he earned a BS in Economics. After graduation in 2001 he joined West Bend Mutual Insurance Company as a Commercial Lines Underwriter, later becoming a Regional Sales Manager. In 2007, he transitioned to Liberty Mutual Insurance as a Territory Sales Manager in Wisconsin, this gave him the opportunity to work closely with many of the producers at Robertson Ryan, leading to his 2012 decision to join Robertson Ryan as an agent.
His areas of focus include both P&C and Group Benefits. He has expansive insurance experience with customers in various industries including – manufacturing, construction, retail and restaurants, social services including non-profit organizations and Community Based Residential Facilities (CBRF), and Transportation Network Companies (TNC). Jeremy sat on numerous insurance committees with the Big I in the past and was also involved with the PIA.
Jeremy is an active member of Elmbrook Church, participating in small groups and volunteering in Lake Country and SE Wisconsin. He currently resides in Hartland and enjoys spending time with his wife, daughter and son. Other passions include golf, home improvement projects, cooking, and music.