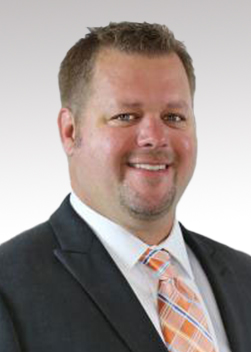 Nick Mahlik
Agent
HOW DID YOU END UP IN THE INSURANCE INDUSTRY:

I operated a family owned Non-Emergency Medical Transportation business in Northeast Wisconsin for 10+ years. At the time, Dave Burkart was my insurance agent and he was taking the Public Auto insurance nationwide. I saw an opportunity here, as much of my previous work experience was in the operations side of Non-Emergency Medical Transportation and I was able to provide the industry knowledge and easily relate to the insureds that I work with.
WHO HAS BEEN THE BIGGEST INFLUENCE ON YOUR CAREER:

My father has been the biggest influence in my career. He instilled in me a great work ethic and to always do things right the first time. He has also taught me the importance to have compassion, patience and understanding with each person I encounter.
DO YOU HAVE A SPEICAL APPROACH TO INSURANCE:

My approach to insurance is to educate and help the individuals I work with understand the importance of the coverage I'm proposing for them. Also, I always strive to provide honesty and transparency of each coverage and what is being offered.
TYPES OF INSURANCE YOU FOCUS ON:

I specialize in Public Auto – anything that transports people.

A CHARITY I CARE DEEPLY ABOUT AND WHY?

Alzheimer's Association, as my mother passed away from complications of this disease at a young age and I want to help create awareness in hopes that someday there will be a cure.