2022 Growth & Winner's Circle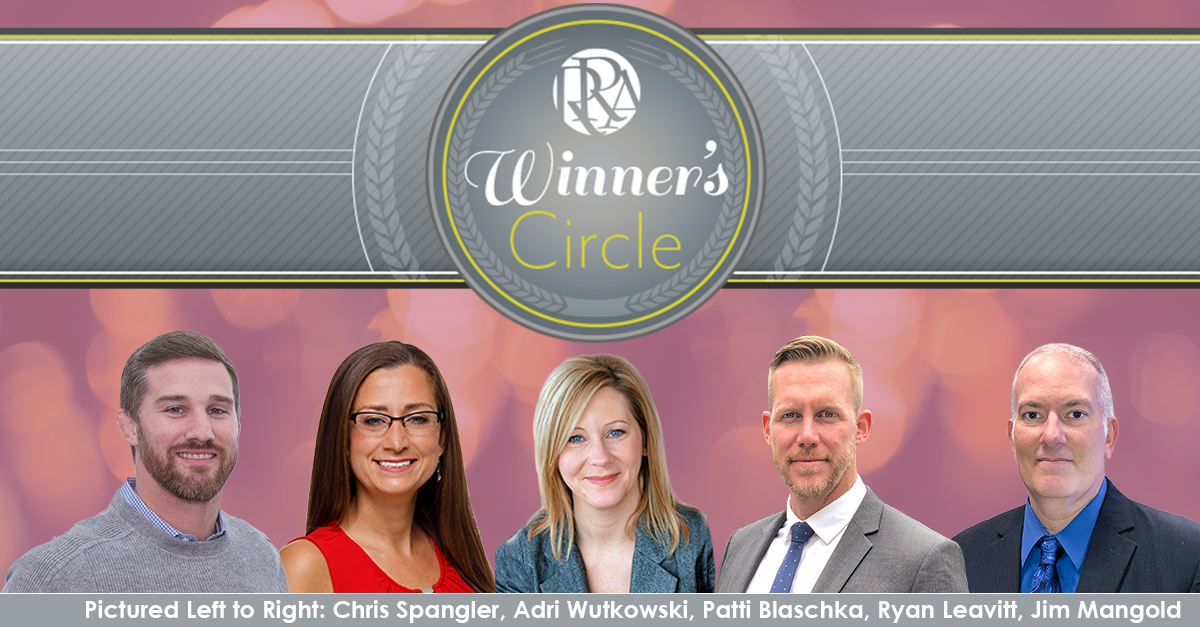 Each year we like to recognize our leading Agent Owners in our Winner's Circle (Sales Contest).  Year over year growth is measured for our Agent Owners who have been with us for over a year. The team below is helping grow Robertson Ryan in a significant way – congratulations to each of you on being part of our 2022 Winner's Circle.
We are very proud of your shared success, how you work as Trusted Advisors with your clients and of course for your overall growth.
1st Place – Chris Spangler, Naperville, IL
2nd Place – Adri Wutkowski, Bokeelia, FL
3rd Place – Patti Blaschka, Milwaukee, WI
4th Place – Ryan Leavitt, Miami, FL
5th Place – Jim Mangold, Burlington, WI
6th Place – Mack Borges, Milwaukee, WI
7th Place – Dave Burkart, Sheboygan, WI
8th Place – Chris DuBos, Stevens Point, WI
9th Place – Ryan Sorenson, Byron, MN
10th Place – Cheryl Gugliuzza, Niagara Fall, NY
11th Place – Todd James, Scottsdale, AZ
12th Place – Mark Mason, Waukesha, WI
13th Place – Jeff Frank, Milwaukee, WI
14th Place – Bill Evans, Waukesha, WI
15th Place – Jason Bott, Milwaukee, WI
16th Place – Mark Denman, Mount Pleasant, WI
17th Place – Paul Kihslinger, Waukesha, WI
18th Place – Skip Bargielski, Waukesha, WI
19th Place – Eric Zauner, Waukesha, WI
20th Place – Ryan Maloney, Waukesha, WI
21st Place – Tony Von Rueden, Milwaukee, WI
22nd Place – Garrett Maloney, Waukesha, WI
23rd Place – Bill Schulte, Mequon, WI
24th Place – Matt Cruise, Waukesha, WI
25th Place – Craig Semler, Hartford, WI
A big congratulations to all of our 2022 Winners!